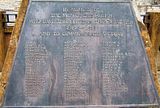 click on photo to enlarge
The Memorial plaque
bearing their names.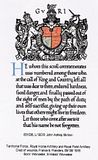 Each mans family
would have received this scroll.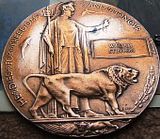 Memorial plaque (death penny)
sent to next of kin
The dreaded telegram Army form B104-82
which the next of kin would have received.
...BELOW THE MEN OF THIS PARISH
WHO MADE THE ULTIMATE SACRIFICE IN THE GREAT WAR.
IN THE ORDER THEY APPEAR ON THE MEMORIAL...

Pictures copyright and courtesy of the Berrow's Worcester Journal.
+++RIP+++
ASH....
Ernest.
Private..Service number 88497 Machine Gun Corps 2/bn. 11th Coy. Aged 19. Date of Death. 4th Oct 1917. Born in Norgrove Glous.and resided in Bidford.
Ernests Brigade the 11th took part in most major battles of ww1.
31st July 17-10th Nov 17 The battles of Ypres (Passchendaele). Ernests division were active in 2 battles at the time of his death: Battle of Polygon wood 26th Sept-3rd Oct 1917 and the Battle of Broodsende 4th Oct 1917.
Ernest Ash is remembered on the Tyne cot memorial the worlds largest military cemetery 11,962 men are remembered here. Earnest was 18 years old when he joined up on the 10.5.1916. Disembarked Boulogne 14/5/17. Son of Edward and Amelia Martha Ash, Salford road, Bidford. Ernest was employed by the Co-op as a grocers assistant before the war. He had 2 brothers and 5 sisters.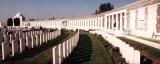 Tyne Cot
memorial.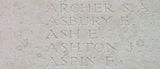 Tyne cot panel 154-159.

+++


BEARD....
Alfred Henry.
Serjeant. Ox and Bucks Light Infantry 2nd Battalion. 5th brigade 2nd Div. Service no. 31117. Aged 23. Date of death 20th Apr 1918. Alfred was fighting on the Arras front during the German push of spring 1918. Probably dying of wounds he recieved in action.Husband of E.M. Collins(formerly Beard)of Home Farm cottage, Eastend, Lymington Hants.He enlisted in Birmingham in Sept 1914, at the time of his death he had been in France for one month. He was born in Barton. Youngest son of Henry and Elizabeth. Buried at Bac-Du-Sud British cemetery Bailleulval. SW of Arras.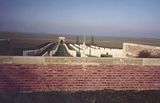 Bac-Du-Sud cemetery. cwgc

+++


BENNETT....
Fredrick Mark.
Private. service no 4738 15th Hussars(and cavalry of the line.incl Yeomanry and Imperial The Kings. Household cavalry Camel Corps 1st division)Aged 32, An old contemptible of the original BEF. Arrived France Sunday 23rd Aug 1914. Would have been involved in the great Mons retreat a heroic rear guard action by the 1st division. Date died of wounds 30th June 1917. Saw service in France and Flanders. Born and resident of Bidford. Enlisted Alcester. He had also served in Africa. Before the war he worked at Bomfords in Salford. Third son of Able and Sarah Bennett, Salford road, Bidford.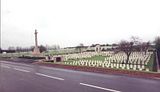 La Targette british cemetery
Neuville vaast.cwgc.

+++


BENNETT....
William Roger.
Private. Dorsetshire regiment 6th battalion.Aged 23. Service no 11812. Joined Sept 1914. Posted to France 13.7.15. Date of death 2nd Jan 1917. 50th Brigade 17th Division. Although the battle of the Somme was reguarded as over after the capture of Beaumont Hamel in Nov 16 operations in the Ancre valley continued through the winter of 1916/1917.William was a battalion runner and was killed by enemy shell. Born in Broom resident in Bidford. William was a bricklayers labourer before the war. Enlisted in B'ham at the age of 20 yrs 2 months Height 5ft 2ins Weight 112 lbs. He was also wounded in Feb 1916 GSW to right side of chest (slightly) Rejoined his battalion on 23.3.16.Father William Bennett, Grange road, Bidford. Buried at the Guards cemetery Lesboeufs.



Guards cemetery
Lesboeufs. cwgc

+++


BLACKWELL....
Samuel Frederick Baker.
Captain.159836. Tank Corps Aged 29. Date of Death 20th Nov 1917. Awarded the Distinguished Service Order(DSO). He originally enlisted as 29022, Motor Cyclist Section, Royal Engineers. On the day Samuel died Byng's 3rd Army launched an attack at Cambrai, 378 Mark IV tanks were used in the battle to smash through the Hindenburg line. (So Successful was this action that church bells were rung throughout Britain). Captain Samuel Blackwell received his DSO whilst serving as a 2nd Lt with the 9th Battalion Norfolk regiment in 1916. His citation reads:- &quotFor conspicuous gallantry in action. He led a reinforcement party over the open under very heavy fire, bombing back the enemy and maintaining his position against three enemy counter-attacks for 36 hours. Later, he led a daring patrol, and proceeded over 100 yards along the enemy line and obtained valuable information&quot.
Samuel is buried at Ribecourt cemetery which lies on the Southside of the Ribecourt-la-tour village and holds 273 casualties. Before the war Samuel was a farmer.Living Charingworth Ebrington. He has a memorial on the wall inside Bidford church.
Son of Samuel Fowler Blackwell landowner and farmer and Rosetta Mary Blackwell, Bickmarsh Hall, Bidford.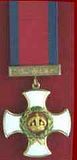 D.S.O



Family plaque inside Bidford Church.




Ribecourt cemetery. cwgc

+++


CHURCHLEY....
Samuel F.
Corporal. Royal Engineers 94th Field Coy. Aged 36. Date of Death 20th Sept 1917. Service no 63401. Samuels company were active at the time of his death in the battle for the Menin Rd 20th-25th Sept 17 (3rd Phase of the battle for Ypres) Samuels division suffered more than 39,000 casualties in the war.
Oxford rd cemetery: NE of the town of Ieper Belgium. Oxford rd was the name given to a road that ran behind the support trenches during the war.
Son of Harry and Elizabeth Churchley; husband of Hilda Churchley of Burford rd, Bengeworth,Evesham, Nr Bidford. Samuel was employed as a bricklayer before the war with Mr C.Knott of Evesham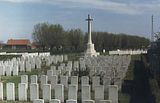 Oxford road
cemetery. cwgc

+++


CLARKE....
Whitmore.
Corporal. Hampshire Regiment 2nd battalion. aged 25. Date of death 13 August 1915. service no 11788. Whitmore's battalion was a member of the 88th brigade 29th division, Whitmore died at sea when the troopship he was embarked on 'RMS Royal Edward' was tropedoed and sunk in the Aegean by UB14 13th Aug 1915. His battalion went on to be involved in the Gallipoli campaign fighting in the Helles battles and the Krithia battles one of which was the battle for the Krithia vinyard the 88th brigade made a costly and futile attack along the exposed Krithia spur,fighting continued until the 13th Aug the losses at Krithia vinyard were in excess of 4,000. Kitchener said &quotyour country needs you&quot he also said &quotwithdraw from Gallipoli&quot. a soldier once said of Gallipoli,&quot the body slowly dying from the inside, the water was death,the food was death, life was death, germs were the killer flood was a killer,(In late November heavy rain turned the trenches into rivers when the water off the mountains came rushing down the peninsula, many drowned) the Turkish sniper was a killer&quot.And to add more misery October brought blizzard conditions many suffering frostbite.But out of adversity came some sort of victory the withdrawl from the peninsula was a complete success without any loss of life.
Remembered on the Helles memorial to the missing. Resided in Bidford and was employed as a bricklayer. Known has Whit and very popular in the local football circles. Whit was born in Sedgley, Staffs. Son of Mr and Mrs W.H.E.Clarke
, of Salford Rd, Bidford.



Helles memorial. cwgc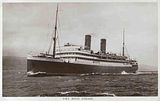 RMS Royal Edward.
Photo from the ships list.
click here


+++


COLLETT....
Albert Charles.
Private. Royal Warwickshire Regiment 14th Battlion.13th brigade 5th div, Aged 22. Service no: 16326.Died of wounds, Date of death 5th Sept 1916. Alberts Battalion 1st Bham South Midlands division, were at the heart of the battle on the Somme in the summer of 1916 until Nov 16.The battalion was involved in the Battle of Guillemont on the Somme. They were in action at Falfemont Farm.On September 3 the 5th Division was at the extreme end of the British line, where the 13th Brigade attacked, with the 95th on their left and the French on their right. Their objec-tives were Falfemont Farm (which had to be secured to protect the French left) and the line of trenches on the north up to Wedge Wood. The attack on the latter was entrusted to the 14th Royal Warwickshire. After repeated attempts, through the splendid push and bravery of Captain Addenbrooke and 2nd Lieut. Barrow, &quot C &quot Company on the left captured the gun-pits in a valley running south from Wedge Wood. Mean-time &quot A &quot and &quot B &quot Companies had advanced very gallantly, but the attack on Falfemont had failed and their ranks withered away under the enemy fire from the Farm. &quot A &quot soon dwindled to a mere handful, which still continued to advance in the most undaunted manner. &quot B &quot had suffered almost as much, but also struggled on till they reached and held a trench just south of Wedge Wood. The 15th Royal Warwickshire had simultaneously delivered a second attack on Falfemont Farm, which like the first was stopped by machine-gun fire. The 15th Brigade had been in reserve that day, though a patrol of the 16th Royal Warwickshire, under Lieut. J. Hughes, made a most gallant attempt to get into the Farm at evening. This brigade took up the assault on September 4, when the 16th Royal Warwickshire, in support of the Norfolks, at last managed to dig in close to the German trenches. Early on the following morning through their combined efforts Falfemont was cap-tured. Then the 15th Royal Warwickshire passed through, and after some considerable fighting cleared Leuze Wood. The casualties during these days in the 16th were over 250, and in the 15th nearly as many, whilst those of the 14th (chiefly on September 3) were even greater.

British casualties on one day alone (July 1st) were 54,000 of these 19,240 were killed. The Somme offensive cost over half a million British casualties.Albert was discharged in Dec 1915 due to ill health but reenlisted in Feb 1916.
La Neuville British cemetery Corbie is 15mls SW of Albert.
Son of Jack and Ellen Collett; husband of Marie Collett, Golden Hillock rd, Small Heath, Bham. Native of Bidford.Albert was one of a total of 5 sons from the Collett family who were invovled in the Great war Albert being one of 3 killed.

Please look at the excellent site by Brian Collett on the Collett family WW1 fallen and surviving men.
Click here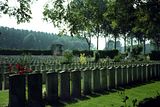 Neuville British
cemetery. cwgc



Back to the top to click on D-L.











My Guestbook click on logo.
You are welcome to leave a comment.
Please use this page to contact me.
I had to remove my contact page off this site due to inconsiderate spammers,
some people have no shame using a memorial site to sell their wares!



A nice website to visit is the United Kingdom national inventory of WAR MEMORIALS. Supported by the Imperial War museum
click here.